3D-printed houses are sustainable, affordable, and quick to build. But could all that efficiency lead to a new kind of cookie-cutter suburban housing?
Perched in the rocky, rolling, cactus-filled foothills of Desert Hot Springs, California, midway between Palm Springs and Joshua Tree, is the sleek prototype of a 3D printed home known as the "Mighty Quatro." Designed by Culver City architects EYRC and built by automated home manufacturer Mighty Buildings, the flat, rectangular abode, faced with textured 3D printed panels and tall, rectangular windows, is the first of almost two dozen that will soon help fill a gated community here.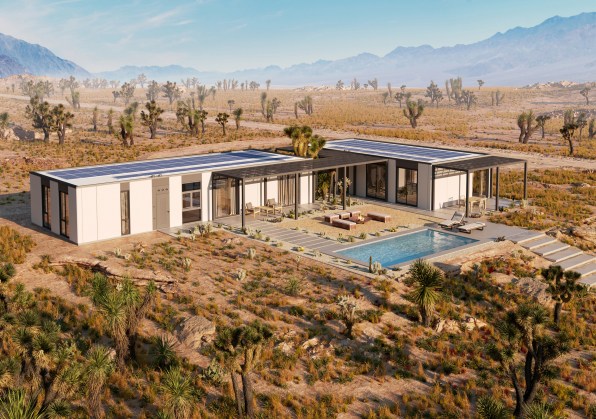 Oakland-based Mighty Buildings asserts that its homes are twice as fast to build, 99 percent less waste-generating, far more precisely-crafted, and (thanks to its stone-like composite) four times stronger than conventional residences. When it launched in 2017, it planned to create one-off lodgings for discerning homeowners. But their model has since shifted dramatically in favor of projects like this one, in which they partner with homebuilders to create larger developments.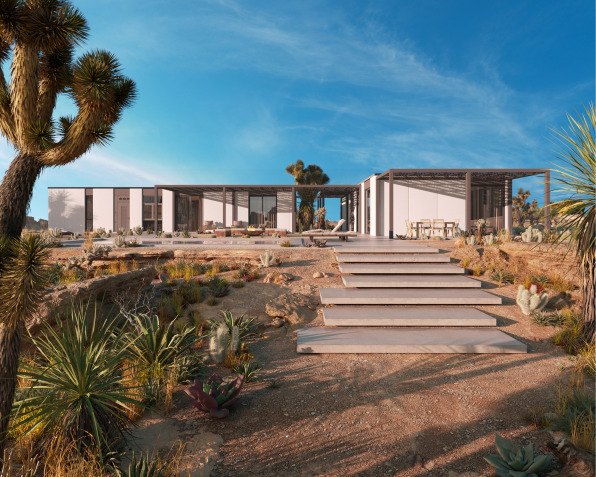 "Working with developers means we can have a far greater impact," notes Mighty Buildings cofounder Alexey Dubov. "Everything is more efficient this way," adds firm COO Russ Atassi. "Getting permitting is more efficient. Laying out sites is more efficient. Grading is more efficient. Working with local officials is more efficient."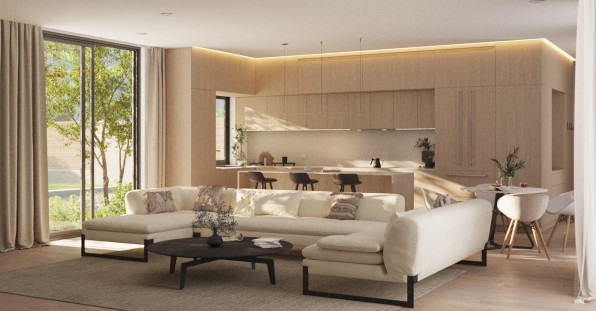 Construction on Mighty Homes' Desert Hot Springs community, developed by Beverly Hills-based Palari, is already underway, and when complete will feature 20 Mighty Quatro units and 50 traditionally constructed units. Each Mighty Quatro measures 1,176 square feet with two bedrooms, two bathrooms, and a separate ADU. Many will have their own pool.
The homes, fabricated in a factory in Monterrey, Mexico and pieced together (via a steel inlay system) on site, are designed to be Net Zero Energy (not an easy task in the desert), thanks to roofs made of solar panels, heat pump systems, which can reduce heating-related energy use by about half, and well-insulated infill panels made from 60 percent recycled resin. Each model has been pre-approved as part of the state's Department of Housing and Community Development Factory Built Housing (FBH) program.
Their designs recall those of Art and Architecture Magazine's Case Study House program, launched in 1945 to create inexpensive and efficient model homes by some of Southern California's best architects. In fact the prototype is the spitting image of Craig Ellwood's Case Study House 18, built in 1957.
"We absolutely looked at the Case Study Program as a model," says EYRC partner Mathew Chaney. "It's a simple kit of parts that is repetitive and flexible." He continues: "Right now our typical custom homes go for $800 a square foot if we're lucky, while these go for half that. The idea is, how do you bring that sort of quality thinking about design and make it affordable and accessible to a broader public?"
Mighty Buildings is preparing to build more communities in California and beyond, with home sizes including the two-bedroom Quatro, three-bedroom Super Quatro, and 4 bedroom Mighty House Two Story. Meanwhile, 3D home manufacturers around the country, and the world, are discovering the efficiency advantages of building communities instead of one-offs. It's too soon to tell, but it could transform the homebuilding industry and architecture at the same time.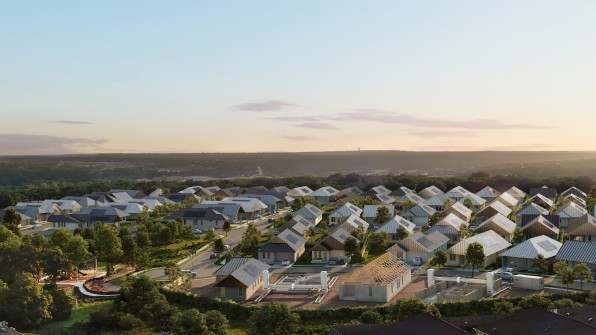 Another major automated construction firm, Austin-based Icon, started by building 3D printed, layered concrete homes for the unhoused in the U.S. and internationally. Recently it announced the Genesis Collection at Wolf Ranch, a collaboration with Lennar homebuilders, the late Ross Perot's Hillwood Communities, and Bjarke Ingels Group (BIG) to create a community of 100 3D printed homes in Georgetown, Texas, in the state's hill country just north of Austin.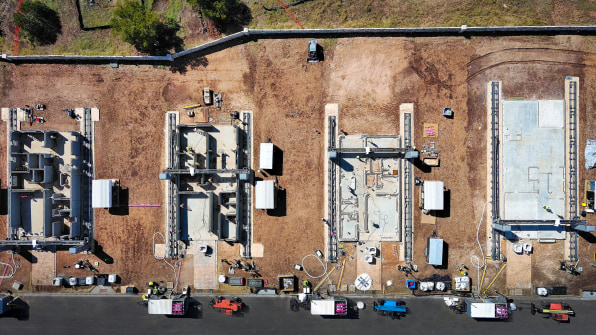 Ranging from three to four bedrooms and 1,574 to 2,112 square feet, homes will begin in the mid-$400,000 range and include upscale perks like rooftop solar panels and smart home capability. A fleet of Icon Vulcan Construction systems is already printing the abodes' concrete wall systems, which will be topped with balloon framed gabled roofs. Reservations start in 2023.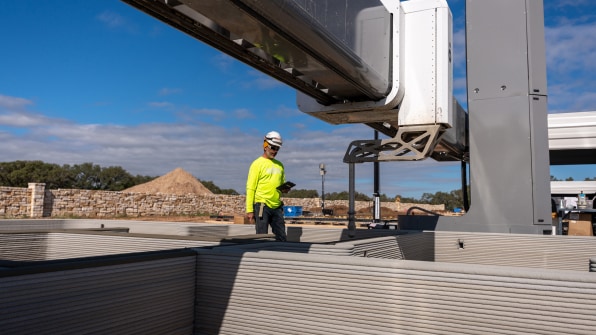 Iowa City-based Alquist 3D, which specializes in reasonably priced automated construction in rural areas, has already started building Project Virginia, in which it will create 200 3D printed homes (all variations on craftsman designs, also framed in layered concrete and topped with gabled wood framed roofs) around the state, starting in tiny Pulaski (population 8,691). It's also starting a 25-home project in Malvern, Iowa and a 10-home development in Muscatine, Iowa. Alquist founder and CEO Zachary Mannheimer says the firm has about 500 total units—ranging in price from $250,000 to around $400,000—in the pipeline in Virginia, Florida, Iowa, Missouri, Kansas, and Texas.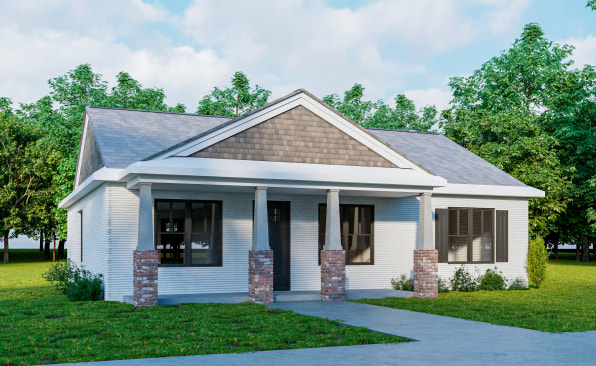 Bigger things are happening internationally, too. Several foreign companies, for instance, are using the technology to create affordable housing. France's XtreeE, working with Agencecoste architects and developer Plurial Novilia (a spinoff of the Reims Housing Action Agency) just completed a collection of five 3D printed social housing residences in Reims called the Viliaprint Project. And in Canada, developer Horizon Legacy is working with six firms (chosen via a competition called the Marco Polo 100 Digital Build Challenge) to create the country's first 3D-printed neighborhood, made up of affordable, multi-story buildings. Up to 6 multifamily structures will be built in Gananoque, Ontario, located midway between Toronto and Montreal.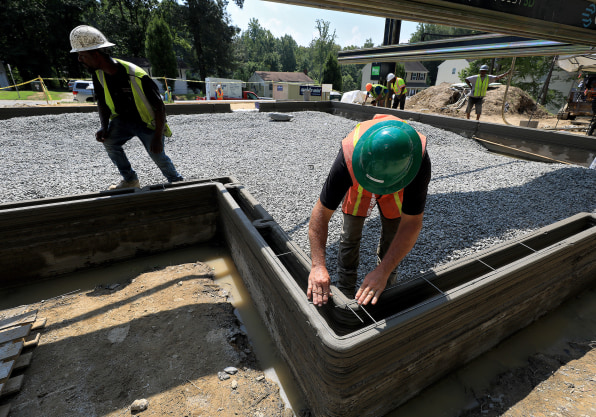 This evolution could finally give award-winning architects like EYRC and BIG—long frozen out of the formula-driven multi-billion-dollar mass homebuilding industry— a feasible way in; particularly if builders are looking to differentiate themselves through innovative tract layouts and home compositions. But while the few 3D printed tracts now going up show some promise, ratcheting up the greenery, sustainability, and design quality, their repetitive planning and architecture don't stray far from the norm.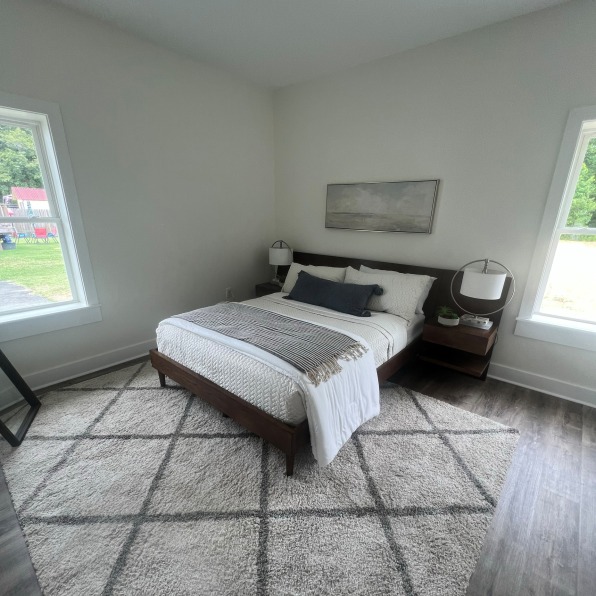 This could herald a futuristic version of cookie cutter suburbia, which like its predecessors—such as Levittown, a series of mass produced, assembly-line-style developments that sprang up in the housing-starved years after World War II— is based primarily on the idea of efficiency and affordability. Icon declined to comment for this article, but renderings suggest its Genesis Collection, while lushly landscaped and surrounded by heavy tree lines, will be laid out a lot like typical tract developments, with rows of slightly varied homes along slightly curving streets filling a wide, narrow gated site. Alquist, too, is starting with fairly similar homes lined up in traditional tract style. Alquist's Mannheimer predicts that once his firm has honed its process and seen prices for automated construction drop (thanks to increased expertise, scaling, local material production, and technology availability) they'll be able to better differentiate both homes and siting. "We're not pushing the boundaries of design yet, but we will be soon," he says.
In Desert Hot Springs, Mighty Buildings' homes change orientation depending on their relationship to sun, views, and other environmental factors, and are softened with varied fencing and landscaping, notes Chaney, "so it doesn't look like a monotonous trailer park." The ability to create a more diverse kit of parts will only grow, says Russ, as new iterations get their own approvals. But the homes are still lined up one after the next in a gated community. And as the model progresses and developers take on larger plots, control over design could become harder and harder to maintain.
"We're responsible for the house, but not necessarily where it goes," notes EYRC's Chaney. "It's like if we designed a Toyota and they wanted to drive it to Joshua Tree or Tallahassee. They soon enough will be out in the wild."
Written by SAM LUBELL
January 10, 2023